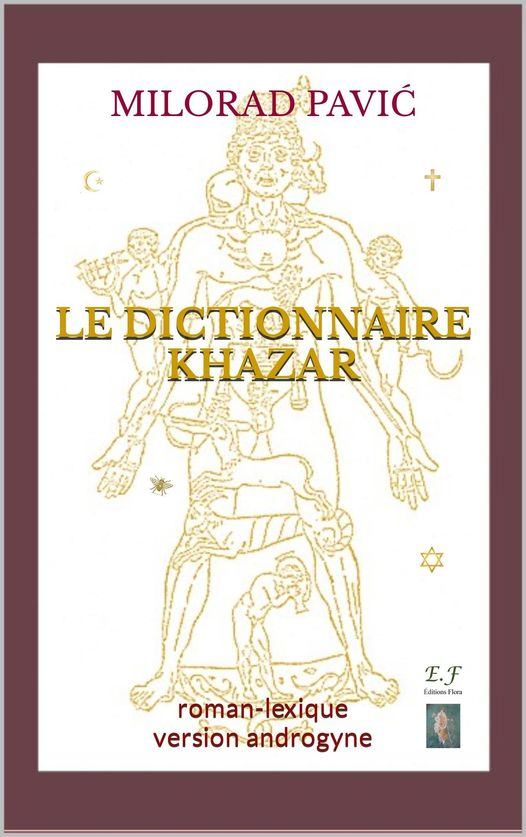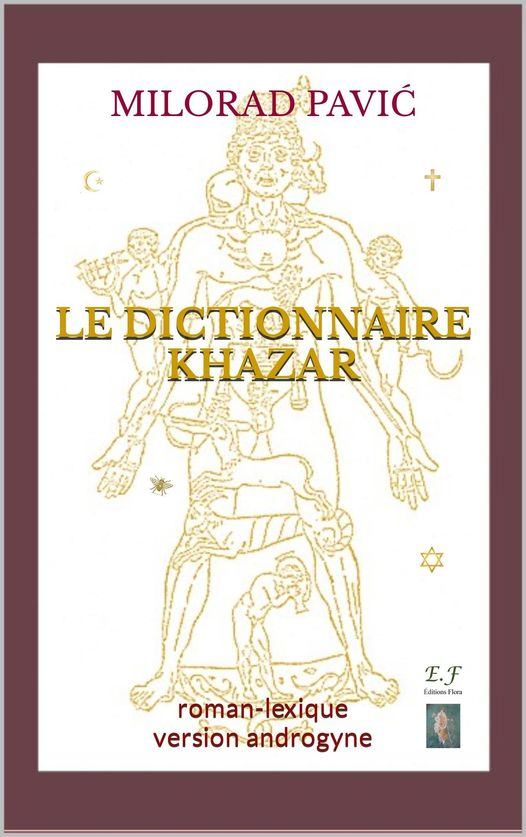 The French digital (e-book) publisher "Flora" has published for the first time a French version of the famous Khazar dictionary in interactive form, as it was designed forty years ago, when there was no computer, by Milorad Pavic. The reader will be able to simply click to move from one story to another, from one character to another, scrolling through this book that is an enigma.
The Khazar dictionary with linked terms can only now, thanks to technology, be read as Milorad Pavić wanted: that the book does not have to be read linearly from beginning to end, but the reader himself can choose the path of his reading; he can "collect" characters and epochs and thus actually make his own endless book without a classical beginning and end.
Many decades ago, world literary critics declared the Dictionary of the Khazars the first book of the 21st century.
The novel is located at this address, LINK1, LINK 2 while the trailer can be seen at Promo
*
Voici, pour la première fois, la version française du fameux Dictionnaire khazar sous la forme interactive telle que son auteur, Milorad Pavić,l'avait conçue il y a quarante ans. Aussi, le lecteur pourra, par un simple clic, passer d'une histoire à l'autre, d'un personnage à l'autre, parcourant ce livre qui est une énigme et qui vient, dit-on, du fond des âges. On dit même qu'il a été dicté par des perroquets, qu'il est passé entre les mains de cent mages et autant d'érudits, qu'il a des dizaines d'auteurs et change même parfois de sexe.
Milorad Pavić entraîne son lecteur à la découverte des chasseurs de rêves, du diable iconographe Sevast Nikon, des maçons de la musique qui taillaient d'énormes blocs de sel sur lesquels jouaient les vents, de la princesse Ateh qui se réveillait chaque matin avec un visage nouveau.
Le Dictionnaire khazar est un livre magique et envoûtant. Tout comme les Khazars, ce peuple mystérieux qui vécut à l'embouchure de la Volga sur la mer Caspienne. Leur royaume fut anéanti par les Russes vers l'an 965 de notre ère.
Mais les Khazars sont passés à la postérité par un événement extraordinaire : le renoncement collectif à leur antique religion et leur conversion à une des trois grandes religions du Livre. La légende rapporte que le roi des Khazars mit les trois croyances en compétition dans une audience ouverte à leurs représentants respectifs : un rabbin, un moine et un derviche. La légende ne dit pas qui l'a emporté. Ce qui est certain, c'est que le peuple khazar disparut de l'Histoire peu après sa conversion. Milorad Pavić, l'auteur génial du Dictionnaire Khazar, pense qu'un rêve du roi des Khazars est d'ailleurs à l'origine de cette tragédie. Un rêve dans lequel un ange lui serait apparu pour lui dire :
Tes intentions plaisent au Seigneur mais pas tes actes !
(Traducteur : Maria Bezanovska)