THE "BORING BOOK" IS A LAVIRINT OF MODERN AND ANCIENT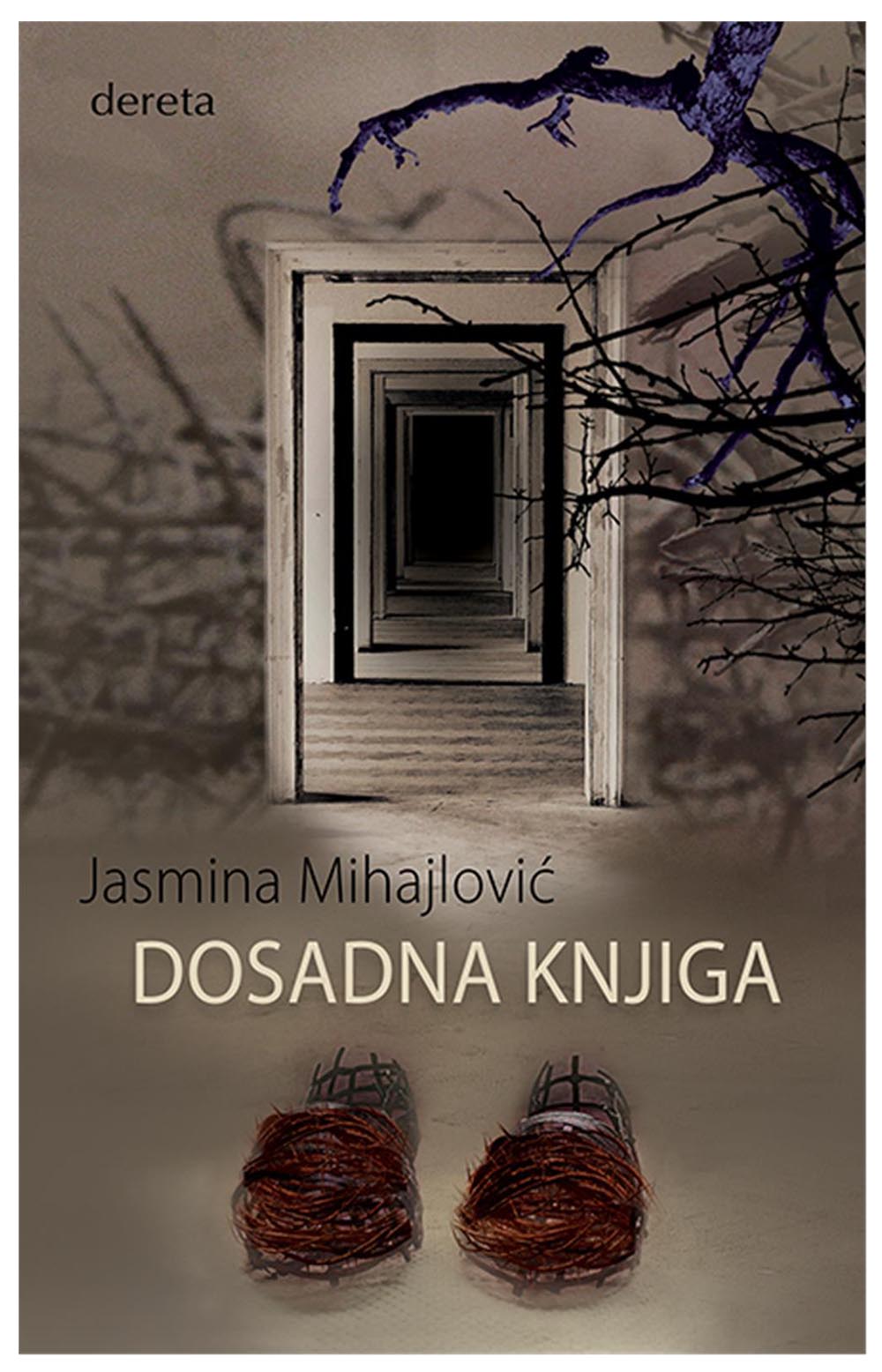 This is Jasmina Mihajlović's most intimate book in which she turns in an intriguing way towards humor, delicate horror and amusing essayistic writing. The title, primarily, represents a step back from the world (people), with a mild irony in the author's question: ... for, who will (even) read a Boring Book? The book is composed of small narrative worlds, from a social and sociological paradox to an intimate lyrical narration, with everything in just the right measure for one to feel the power of virtue and the weight of everyday life, as put by the well-known aesthetics scholar: Everything is perfect in the micro and the macro world.
Only in our world everything is wrong. By this book the author presents herself in those most delicate, finest landscapes of short prose in which she permits the reader to pause, rest, take a breath and finally peek into his own Miscellany – the subtitle and genre of the book, and a summary of the author's approach to her previous works: travelogu, lovestories, reflections on the phenomenon of the modern world and its interweaving with the ancient...

Jasmina Mihajlovic turned to humor, subtle horror, fun essay writing in "Bored Book". Her "Quarrel" as the subtitle-genre of the book reads, is a summary of everything the author has dealt with in her previous books: travelogues, love stories, tracking the phenomena of the modern world and intertwining with the ancient.
And that is how the book ends, with a section entitled Private. Apart from openness towards the world, offered by the second part of the book, but also openness towards herself, Jasmina Mihajlović has managed to achieve the elementary goal of every writer: for the book to have an address. Exciting, intriguing, at times painful, sharp and deeply experienced, this warm book has only one address which it offers to its readers, which is: Ours. Every address is ours.