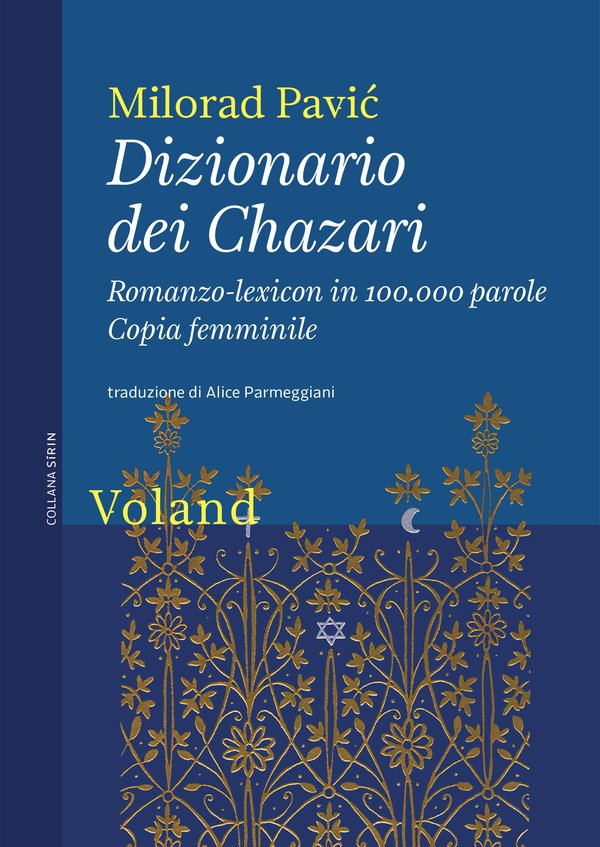 After 32 years, a new edition of Pavic's masterpiece has just been published in Italy by VOLAND.
VOLAND is an independent Publishing House established in 1994 paying great attention to Slavic Literatures as suggested by the name itself inspired by the masterpiece of Michail Bulgakov, Мастер и Маргарита. Once again Italian readers can enjoy Pavic's most popular novel in a completely new translation by Alice Parmeggiani.
Alice Parmeggiani about "Dictionary of the Khazars"