In 2022, in addition to translations into Spanish, Hungarian, Chinese and Russian, many editions of Milorad Pavić in Serbian were renewed. A total of nine titles! First of all, Vulcan (Vulkan) printed the capital one-volume work "All Stories". The foreword was written by Goran Petrović.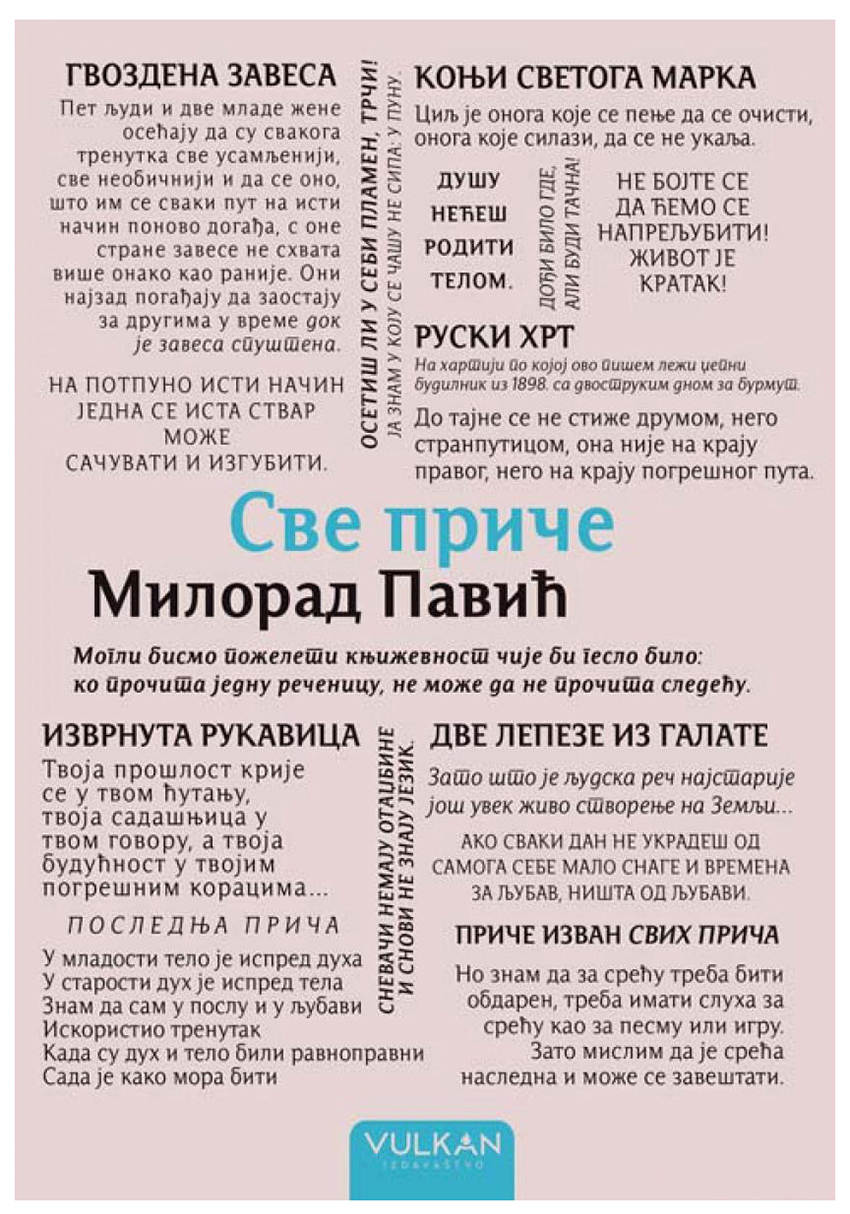 Cosmos (Kosmos) published the novels "Inner Side of the Wind", "The Last Love in Constantinople" and "Landscape Painted with Tea".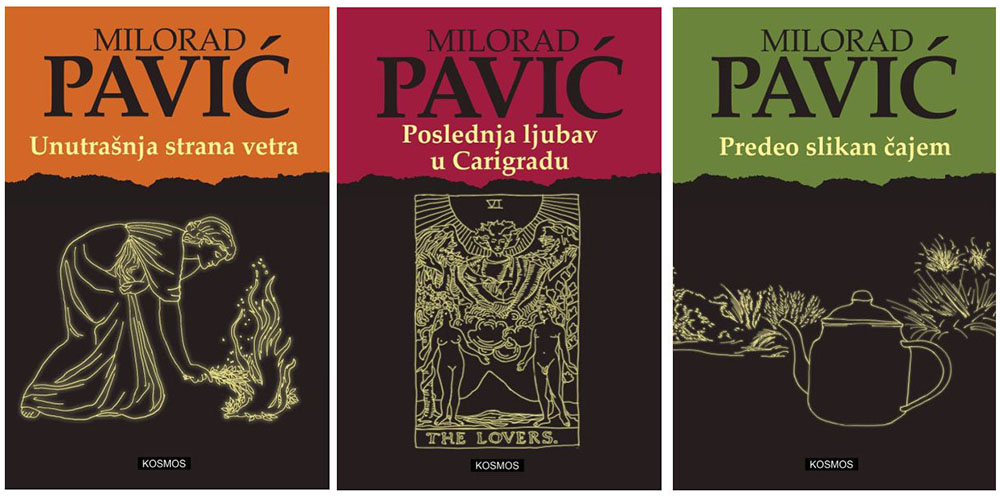 The publisher Sumatra reissued Pavić's long-unpublished poems "Palimpsesti", followed by the books "Zvezdani plašt" (Star Cape), "Mali noćni roman", "Pozorište od hartije"(Paper Theatre) and "Sedam smrtnih grehova"(Seven Mortal Sins).